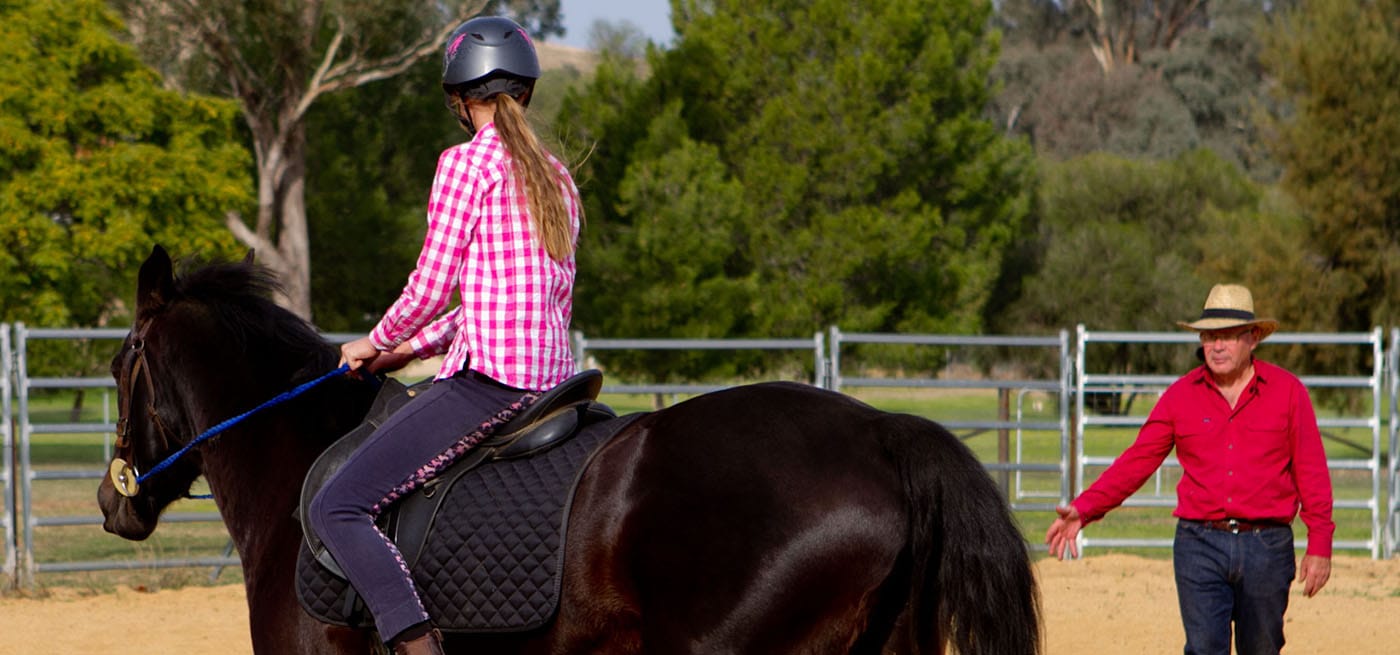 CORRECT FUNDAMENTAL TRAINING IS THE KEY TO EVERYTHING YOU WANT TO DO WITH YOUR HORSE
Neil's Fear-free Fundamentals Online Clinic reveals the basic principles for training every horse.
SEE HOW TO IMPROVE YOUR RELATIONSHIP WITH YOUR HORSE AND ENHANCE EVERY RIDING EXPERIENCE
If you have a problem or a goal that seems out of reach, Fear-free Fundamentals will show you the way.
Fear-free Fundamentals Online Clinic features six hours of Neil Davies at his dedicated best. His detailed how-to and why-to explanations of how horses think and learn make this Online Clinic invaluable.
---
18 LESSONS PACKED FULL OF INFORMATION
Step by step insights on safety, handling, leading and riding.
Neil discusses the discipline and consistency every rider and handler needs to get the most from their horse.
He demonstrates and discusses each crucial step toward changing your horse's attitude from confrontation to concentration.
See the basic steps everyone can use to teach their horse to concentrate and try for you.
Learn the correct theory and practice of trailer loading, up close and personal, in the trailer with Neil and the horse.
Watch while Neil helps riders and owners with their horses.
See the changes and improvements happen, in real time, right before your eyes.
Every horse and horse person will benefit from Neil's knowledge and vast experience.
---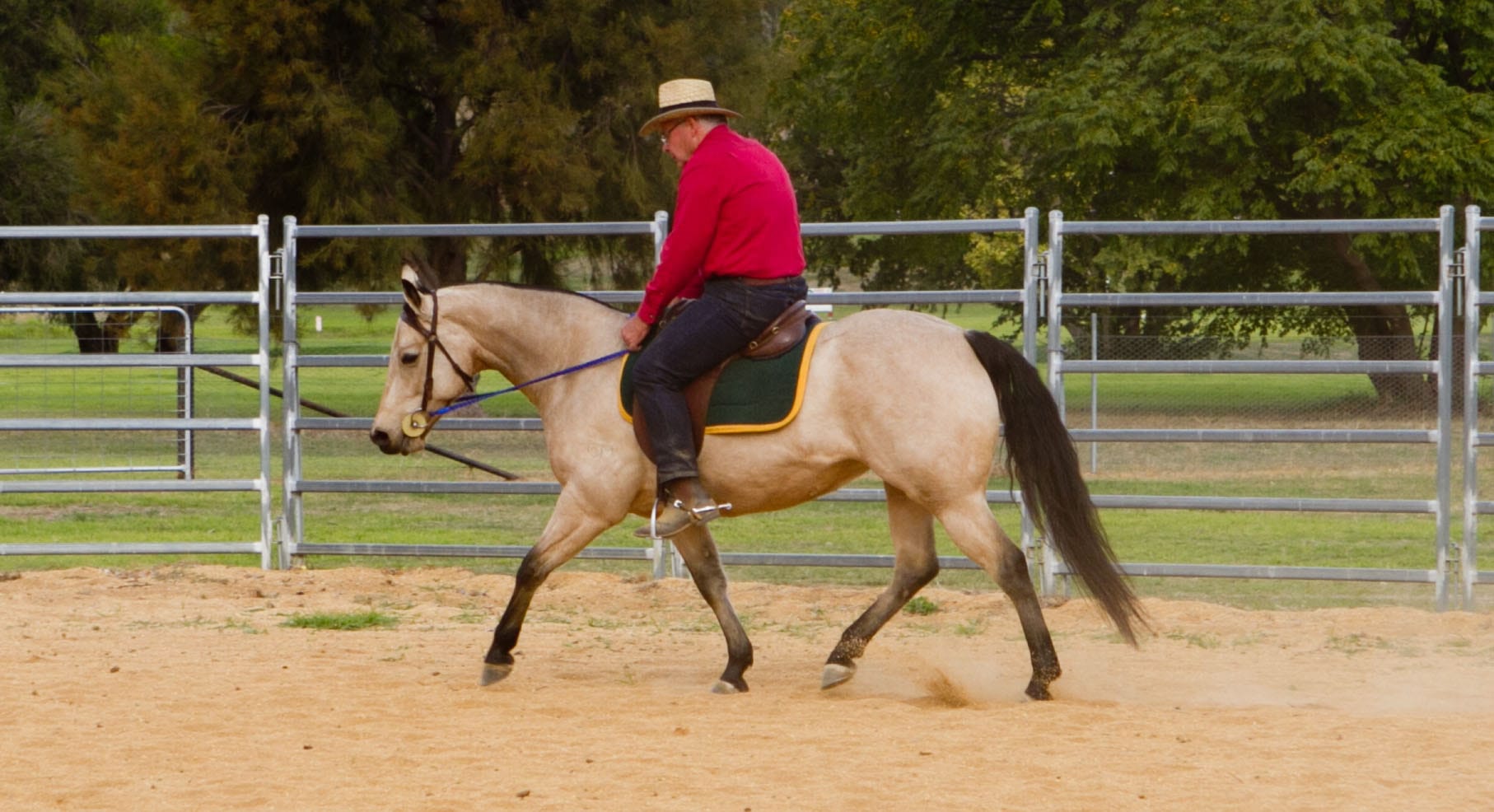 EVERY HORSE AND HORSE PERSON WILL BENEFIT FROM NEIL'S KNOWLEDGE AND VAST EXPERIENCE
My approach to horse training is based on building confidence and teaching every horse, every step of the way.
WHAT PEOPLE ARE SAYING:
Re
"After going to many different trainers and not finding what I was looking for, I purchased Neil's "Fear-free Fundamentals Online Clinic" video series… this is what I have been searching for all these years."
𝐁𝐞𝐯𝐞𝐫𝐥𝐲 𝐓𝐨𝐦𝐥𝐢𝐧𝐬𝐨𝐧
"Already taken your advice on spooking – Fantastic!
Distraction and getting the horse to do other stuff as soon as the gait slowed and the head went up – worked so well – without horse or rider getting to the point of being scared and wanting to bail out! Thanks for another addition to my toolbox" Neil.
– Sarah Van De Sandt
"Neils approach is the 'next step' in Horsemanship. His work is hands down some of the best I've seen in 30+yrs of breaking and training. This is most definitely, "A better deal for horses!"

– Adam Tibbitts
"Having watched and read the info that you put out and tried it, I know it works! I've no hesitation sharing with people with the appropriate mind set."

– Sue Brooks
"I like the gentle, practical approach. Have adopted the head rub and walking a circle with good effect with a 10 year old ridden horse and with a non ridden miniature."

– Bev Watson
"I'm finding everything you teach and offer makes complete sense. It takes time, even if it's just 5 mins at feed time or when I'm walking by, and it's creating confidence and teaching me patience in the process. Its all about the horse first, once the horse is confident, my confidence is increased as well."

– Louise Stone
"I like the way Neil explains things. I also like how he uses horses that aren't always doing what he would like them to, so you can see how he overcomes the issue."

– Donna Dean
"So much educational information that I have not seen or read elsewhere. My horse has benefited greatly as have I."

– Sonja Parkinson
"Neil gives straightforward realistic information which makes sense and puts the horse number 1."

– Annie
"Clear instructions. Guidance in difficult situations. Understand that good results take time… there is no miracle fix."

– Astrid Dawe
"The simple philosophy of sticking to the basics of controlling the speed, direction and gait, has made a huge impact on the horses I have worked with. Every horse has different quirks, but it always comes back to these when dealing with riding issues."

– Chris Lloyd
"Neil has shown me many new ways to solve issues with horses and great ways to start young horses that have been very useful."

– Jason Markham
"Love Neil's approach with horses. Lots of common sense and focused on the way that horses think and learn."

– Cate Jones
"Fantastic reference source from a man that truly understands horses. Highly recommended."

– Jeanette Butterfield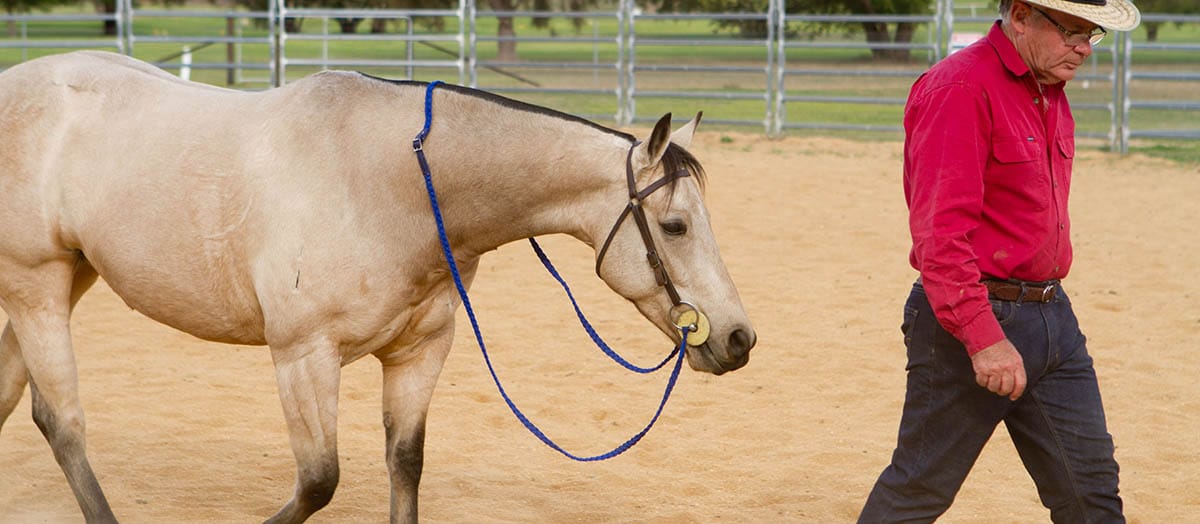 WHATEVER YOUR GOAL, WHATEVER YOUR PROBLEM, MY FEAR-FREE FUNDAMENTALS ONLINE CLINIC CAN HELP YOU
SIX HOURS OF INFORMATION over 18 LESSONS
FOR ONLY
AUD$299
Pay once and it's all yours.
You'll be able to stream and watch all the lessons from any device: your tablet, smart phone, smart TV, PC etc.
You'll have unlimited access to all the videos. You'll be able to go back, revisit, and access all the lessons as many times as you want.
My Fear-free Fundamentals for Every Horse and Rider Online Clinic is entirely digital. You access everything through the login area at this website.
If you have any questions please contact me at
neil@fearfreehorsetraining.com
All the best from Neil Davies
On behalf of horses everywhere.